G2 IFS provides cutting edge product/services to people that desire extraordinary results saving lives,
time and money that keeps them protected, connected and respected.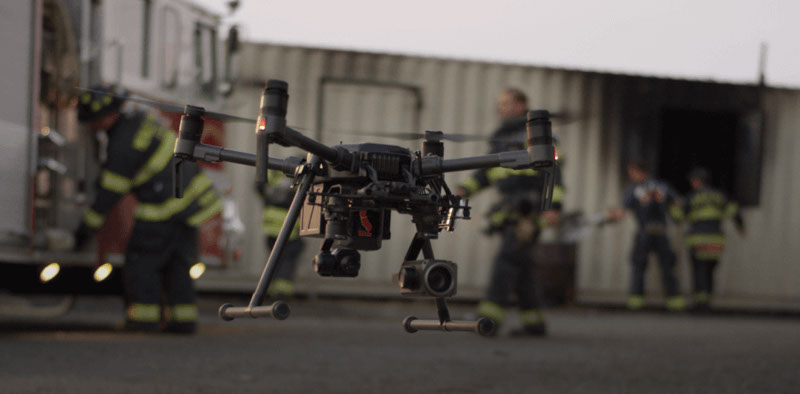 Drones in the Field
FIREFIGHTING DRONES

How drones are being used for
FIREFIGHTING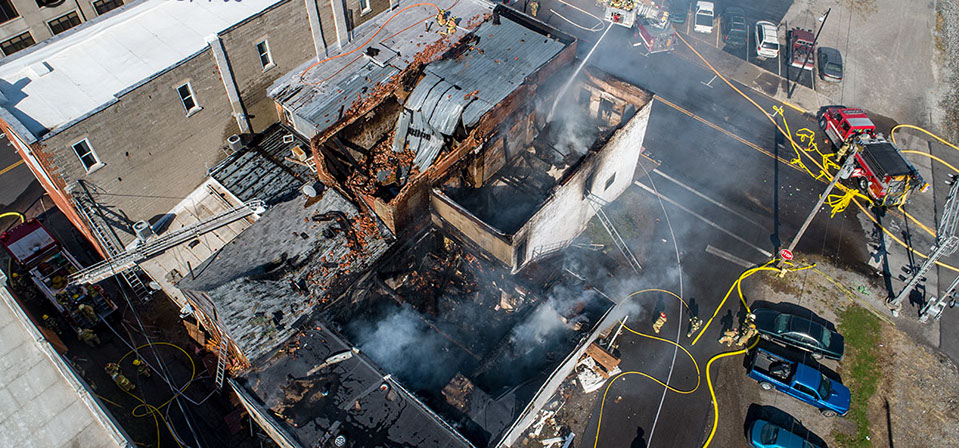 Deploy aerial assets for overwatch within minutes of arrival on scene
Rapid 360 degree assessment of burning structures
See through smoke with thermal imaging cameras to monitor hotspots and crew from above
Illuminate nighttime scene operations with floodlights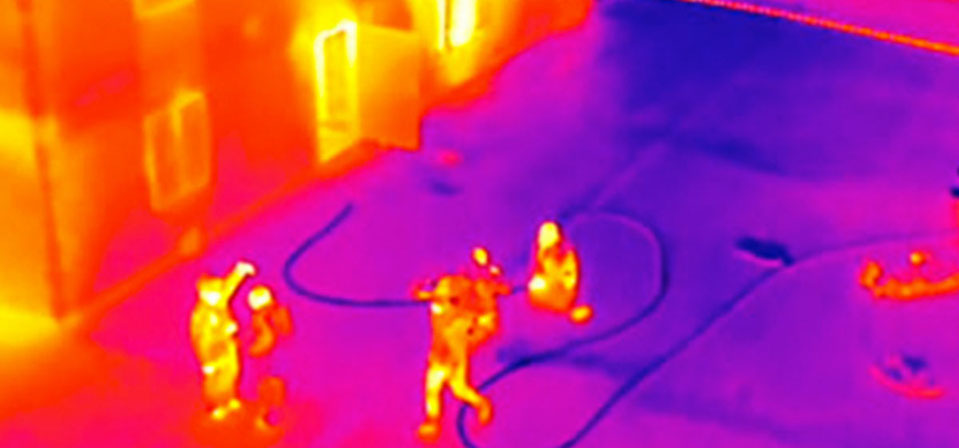 Survey large areas of hard to reach land
Deliver items to victims with payload drop systems
Find people at night with thermal imaging cameras and floodlights
Aerial surveillance in combination with the use of thermal imaging to search and rescue victims.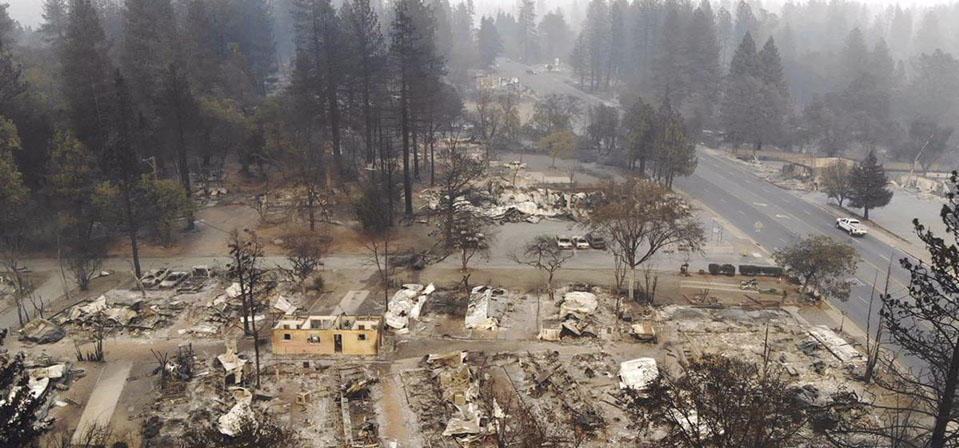 Post Fire or Disaster Assessment
Survey large areas of hard to reach land
Deliver items to victims with payload drop systems
Find people at night with thermal imaging cameras and floodlights
Aerial surveillance in combination with the use of thermal imaging to search and rescue victims.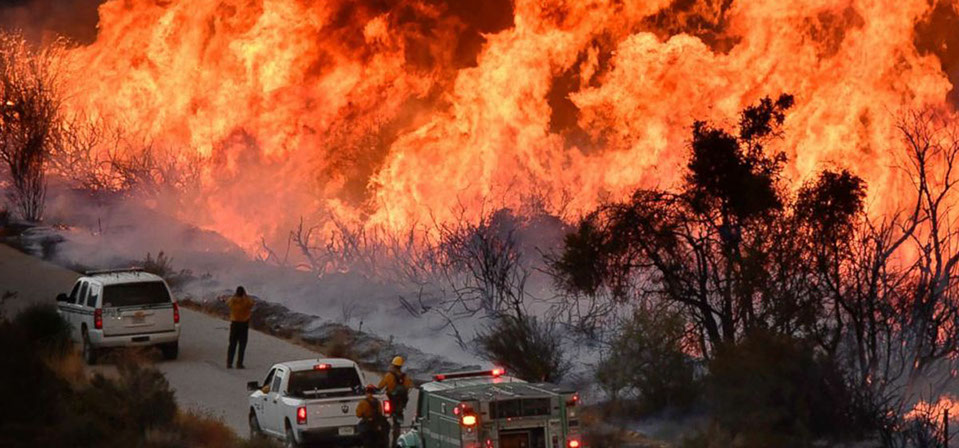 See current fire conditions and respond accordingly to changing situations
Reduce risk through better ground crew monitoring
Provide more reliable data to command centers
Identify smoldering hot spots in wildland fires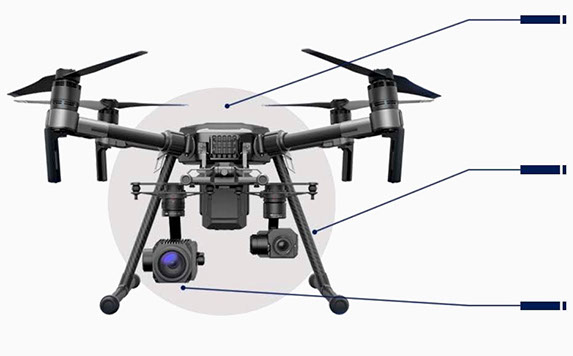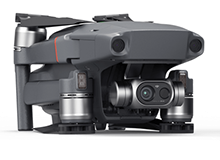 Offers dual operation for increased flight safety, with the pilot able to reference a small FPV camera located directly at the front of the aircraft. Additionally, It has an HD video-out for display on a remote monitor or transmission to a command center.
A plug-and-play thermal imaging camera that offers visibility throug smoky conditions and allows the operator to see potential problem spots from a safe vantage point and direct water output for higher efficiency.
An aerial zoom camera with 300 optical and 6x digital zoom for a total magnification up to 1800, ideal for keeping an eye on fire crew activity and post-fire inspection to aid in investigative reports.
The DJI Mavic Pro is a small yet powerful drone that turns the sky into your creative canvas easily and without worry, helping you make every moment an aerial moment. Its compact size hides a high degree of complexity that makes it one of DJI's most sophisticated flying cameras ever. 24 high-performance computing cores, an all-new transmission system with a 4.3mi (7km) *range, 5 vision sensors, and a 4K camera stabilized by a 3-axis mechanical gimbal, are at your command with just a push of your thumb or a tap of your finger. *Unobstructed, free of interference, when FCC compliant.
POWERFUL SYSTEM PERFORMANCE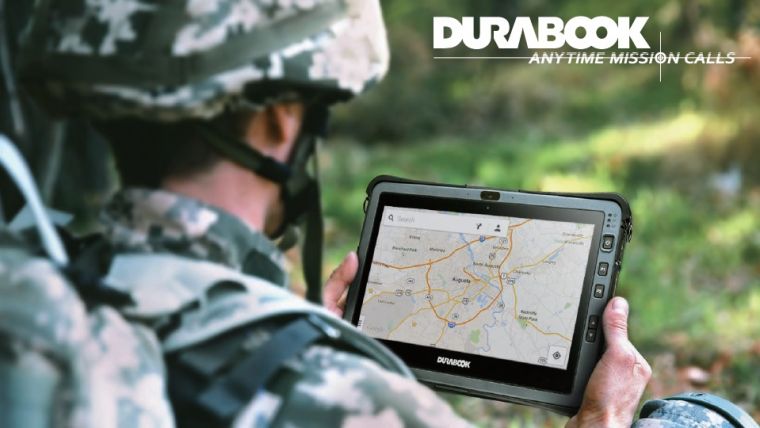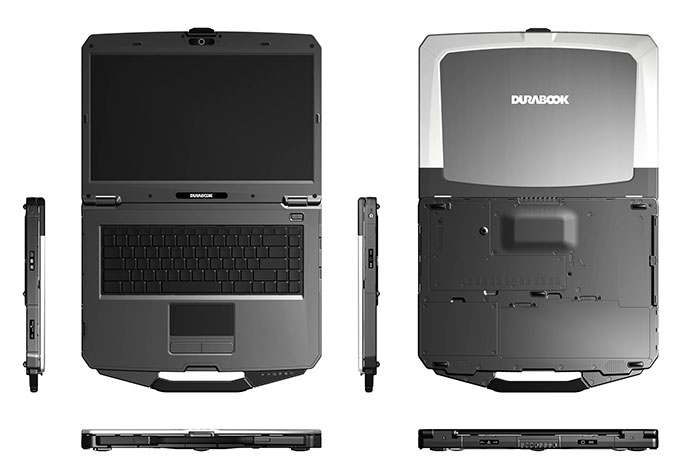 DURABOOK S15AB Rugged Laptop
LIGHTEST AND THINNEST 15" SEMI-RUGGED LAPTOP
With the largest 15.6" Full HD display in its class, combined with Windows 10 Pro, the S15AB will enhance productivity and multitasking abilities. Weighing less than 6 lbs and measuring just over an inch thick, the S15AB is designed for the mobile professional who needs to step out of the office from time to time.
DURABOOK U11 Rugged Tablet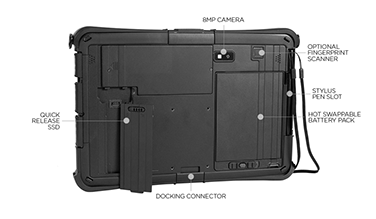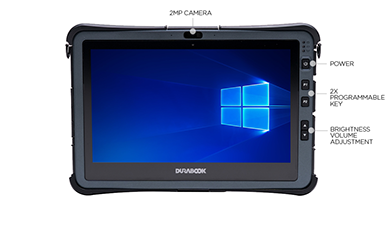 ENGINEERED FOR FIELD USE
Sunlight Readable Touch Panel
A durable, multi-touch screen allows for ease of use even with gloves, moisture, or dust. Designed with rugged professionals such as military and police in mind, the U11 also features a stealth/night mode that shuts down all light and sound emitting programs while in use.
The U11 is the only tablet in its class with a truly fanless and sealed design. Powered by Intel 7th Generation
Y-Series processors, this fully rugged tablet is built with abundant I/O and expansion options to provide worldclass
performance for even the most demanding of tasks. With IP65, MIL-STD 810G, and MIL-STD 461F
certifications, the U11 offers complete protection for the harshest environments whether in the field, on the street,
or the battlefield.
DURABOOK SA14 Rugged Laptop
SEMI-RUGGED VERSATILITY, POWER AND RELIABILITY
With its 14" sunlight readable display, Stealth and Night Vision Modes, the SA14 adapts to its user's environment and assignment. Powered by Intel® 6th and 7th Generation processors, and running Windows® 10 Pro, the SA14 provides users with the power needed for heavy workloads without compromising long battery life. An optional dedicated NVIDIA GPU provides unparalleled processing power for graphic heavy applications.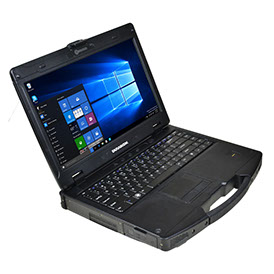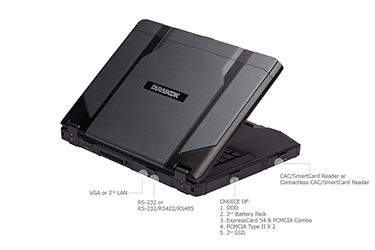 NAUTIZ X2 Rugged Handheld
The Nautiz X2 is a true all-in-one: a computer, a scanner, a camera and a 4G/LTE phone.
Accomplish your daily tasks with the power of a quad-core processor and easy-to-use Android 7.0 (Nougat) OS. But then add a high-quality, high-speed 1D/2D scanner with three dedicated scan buttons. The integrated camera offers the clarity and versatility of 8 megapixels, with autofocus and flash. And, to top it off, the Nautiz X2 has the kind of phone functionality you would expect from a consumer smartphone. Google GMS sets the Nautiz X2 apart from other enterprise handhelds, allowing you to download Play Store apps and use Google Maps. The Nautiz X2 is a rugged superstar with efficiency at its core.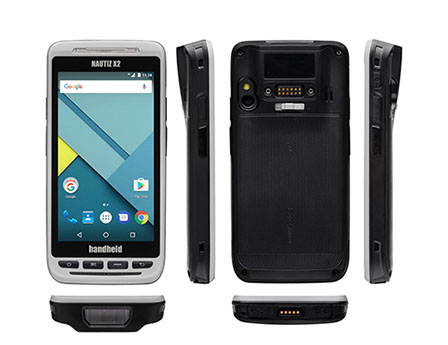 Whether identifying smoldering hot spots, providing 360-degree views of a fire scene, or surveillance of difficult to reach places there is no doubt that firefighting drones can play a large part for fire departments by reducing hazards to life and property.